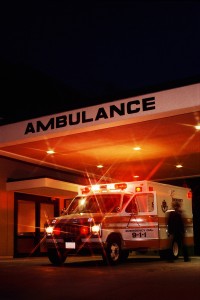 This might seem a straight forward excercise. However there are a few things you need to know, i.e. when to call an ambulance, the correct emergency numbers and what to say to the operator.
When to call an ambulance?
When a casualty is unconscious no matter the cause
When a casualty is fitting
When a casualty has breathing problems
When a casualty is wheezing
When you suspect Meningitis
When a casualty has a severe Bleed
When there is no pulse below the fracture/dislocation
When you are concerned
The golden rule rule is – if in doubt, call them!
What is the right number – 999 or 112?
Regardless of which number you call, there will be no difference and the call will be handled in the same manner. 112 is the pan-European number to access the Emergency Services and this number can be used to reach the Emergency Services whilst travelling throughout Europe. In Ireland, 999 and 112 exist equally and run in parallel. If you are travelling within Europe or if you know somebody who is planning to take a trip within Europe sometime soon, remember to use 112 in the event of an emergency.
How to call the emergency services?
State the exact location of the emergency
The phone number your are calling from and your name
State your name
Type and severity of emergency, i.e. "road traffic accident, 2 cars involved"
Patient's name (if known to you), approximate age, sex and condition / injuries
DO NOT HANG UP!
The operator will be able to provide you with first aid advice while you are waiting for the emergency services to arrive.
[youtube]qWib6WfW18M[/youtube]
Making a 999 Call: How to make a 999 Call courtesy of St. John's Ambulance Young First Aider Resources
If you would like to like to read about our range of First Aid Courses in Dublin please click here.
http://www.firstaidforeveryone.ie/wp-content/uploads/2016/11/first_aid_for_everyone-1.gif
0
0
adminHS
http://www.firstaidforeveryone.ie/wp-content/uploads/2016/11/first_aid_for_everyone-1.gif
adminHS
2010-09-11 11:58:21
2015-07-16 06:54:37
Calling an Ambulance