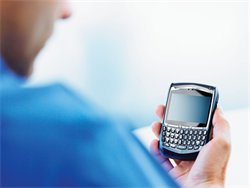 We all carry our mobile phones with names & numbers stored in its memory. If we were to be involved in an accident or were taken ill, the people attending us would have our mobile phone but wouldn't know who to call. Yes, there are hundreds of numbers stored but which one is the contact person in case of an emergency?
In case of emergency (ICE) is a programme that enables first responders, such as paramedics, fire fighters, and police officers, to identify victims and contact their next of kin to obtain important medical information. The programme was conceived in the mid-2000s and promoted by British paramedic Bob Brotchie in May 2005. It encourages people to enter emergency contacts in their mobile phoneaddress book under the name 'ICE'. Alternatively, a person can list multiple emergency contacts as 'ICE1', 'ICE2', etc.
The concept of 'ICE' is catching on quickly. It is a method of contact during emergency situations. As mobile phones are carried by the majority of the population, all you need to do is store the number of a contact person or persons who should be contacted during emergency under the name 'ICE' (In Case Of Emergency).
In an emergency situation, Emergency Service personnel and hospital staff would be able to quickly contact the right person by simply dialling the number you have stored as 'ICE'.
Please share this information. It really could save your life, or put a loved one's mind at rest.
If you would like to like to read about our range of First Aid Courses in Dublin please click here.
http://www.firstaidforeveryone.ie/wp-content/uploads/2016/11/first_aid_for_everyone-1.gif
0
0
adminHS
http://www.firstaidforeveryone.ie/wp-content/uploads/2016/11/first_aid_for_everyone-1.gif
adminHS
2011-03-27 21:05:42
2015-07-16 10:49:24
ICE - "In case of emergency" for your mobile phone