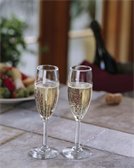 It is two years ago since we started training people in First Aid. Since then over 1.700 people enjoyed one of our courses. These courses ranged from 1:1 sessions for new parents, classes in parents homes to First Aid training for schools and creches as well as Occupational First Aid courses to our popular 1 day Basic First Aid classes.
We want to thank all of you who filled in our feedback forms as your opinion is invaluable to us. We used your comments to "fine tune" our course contents, its structures and the way it is delivered.
A highlight in the past 2 years was when Siobhan taught a group of local scouts. RTE sent a camera crew and professional makeup artists. It was aired in September 2010 as part of RTE's Nationwide.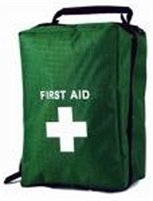 Another memorable occasion was in June 2010 when Siobhan attended our school's Sports day and one elderly visitor fell acutely sick. She had to deliver First Aid. As a result the subject of First Aid training came to the agenda of many local schools.
We delivered many classes for teachers, parents and 5-6th class pupils. Let's celebrate To mark our 2nd anniversary each participant of our Basic First Aid courses in May 2011 will receive a family size First Aid kit valued at €25 for free.
Any group booking made in May will also receive a free First Aid kit. The course can be held at a later date.
This offer is by far the best in May in the greater Dublin area for a 1 day Basic First Aid course. So make sure you book early as there are only 24 places available!

http://www.firstaidforeveryone.ie/wp-content/uploads/2016/11/first_aid_for_everyone-1.gif
0
0
adminHS
http://www.firstaidforeveryone.ie/wp-content/uploads/2016/11/first_aid_for_everyone-1.gif
adminHS
2011-04-27 20:58:47
2011-04-27 20:58:47
2nd anniversary First Aid For Everyone and a special offer to mark the occasion