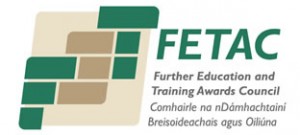 One of the most frequently asked question is, if our courses are FETAC approved. As this seems to be a very common interest we want to shed some light into this issue in relation to First Aid training.
There is currently only First Aid training course that is approved by FETAC – the Occupational First Aid course.
The course consists of 24 hours training including 2 hours assessment. The training must be presented over at least 3 days. After successful completion the candidate will be awarded a FETAC level 5 qualification in Occupational First Aid which is valid for 2 years.
After that time an Occupational First Aid refresher course has to be undertaken within 3 months after the initial 2 years are up. Should this deadline been missed the full 3 days of training need to be repeated.
There are currently no other FETAC approved First Aid courses in Ireland.
For most people – especially self-employed – this level of training is not required. More often than not a certificate of Basic First Aid will suffice. The problem that students encounter is that those courses are not regulated.
Here are some tips to find out if a First Aid provider is suitable for your needs:
Don't be afraid to

ask questions re his/her qualifications and work experience

– a good instructor will be more than happy to provide this information
If the instructor has

a medical background it is an extra bonus

as the stories that will be given to describe First Aid scenarios are most likely real stories. Having an active paramedic or a casualty nurse as a lecturer will obviously be very different to somebody who became an Occupational First Aid instructor by studying a text book.
Ask the instructor if he/she is

registered with OFAAA

and ask for the registration number. OFAAA is the organisation that regulates Occupational First Aid instructors and was appointed by the H.S.A. Only instructors on the OFAAA register should be teaching Occupational First Aid as they are trained under current guidelines by the Health and Safety Authorities.
If you are looking for a

Paediatric First Aid course

find out if the instructor has any experience with children, may it be as a paediatric nurse, midwife or parent. This can be important as there will be always questions being asked that go way beyond First Aid scenarios and can go from nappy rash to toilet training. If the instructor has no experience with children the answers won't be satisfactory.
Make sure you get

value for money

. There are plenty of providers out there. Make sure you shop around. Don't be afraid to ask what "freebies" are included in the price. You should at least expect a First Aid handbook and a certificate of attendance. Print outs of PowerPoint presentations are a part of the past.
Ask for specific topics of interest to be included. A good First Aid training company will listen and set up a course that suits you. That should include a tailor made presentation with visual aids as many people find it easier if they see pictures or videos.
If you have any question regarding FETAC regulation or Occupational First Aid training please contact us.
Here are some useful links if you look for more details information:
http://www.firstaidforeveryone.ie/wp-content/uploads/2016/11/first_aid_for_everyone-1.gif
0
0
adminHS
http://www.firstaidforeveryone.ie/wp-content/uploads/2016/11/first_aid_for_everyone-1.gif
adminHS
2011-05-28 20:45:40
2015-07-16 09:26:57
Is this First Aid course FETAC approved?