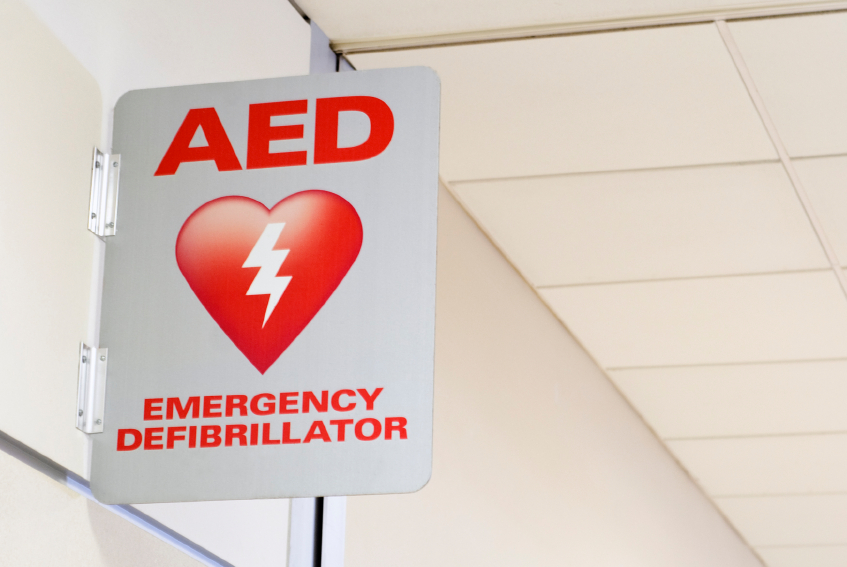 This story is a very good example that even small children can provide Basic First Aid. It's thought by many people providing First Aid means dealing with major bleeding, road traffic accidents or CPR.
In reality Basic First Aid starts with simple things like calling the emergency services and staying with a casualty.
In this story from France a little boy aged 5 knew that his dad needed urgent help after suffering a heart attack. So he left his house in his pyjamas in the freezing cold to look for his mum.
Kevin-Djene was found cycling along a rural road in France without knowing where he was, only knowing he had to find his mother.
He was discovered at 10.30 at night shivering by motorist Jean-Francois Pinot, who alerted the authorities as he warmed up the youngster, ouest-France said.
When emergency services arrived, they managed to extract enough information from the boy to track down his house in 30 minutes.
Inside the home, in Saint-Pierre-la-Cour, east of Brittany, they found his father in cardiac arrest before rushing him to hospital for urgent medical treatment.
The story ended well even though that little boy never attended a First Aid course. He's a little hero and we are sure his parents are very proud of him.
We mentioned before in one of our blogs that First Aid is no heart surgery. To read on this please click here.
We offer First Aid courses in Dublin for schools where we teach Basic First Aid to primary and secondary pupils. Please contact us if you want to find out more about our 'First Aid courses in Dublin.
Source:
http://news.sky.com/story/1618763/boys-late-night-dash-saves-heart-attack-dad
http://road.cc/content/news/174546-french-boy-5-saves-his-dads-life-after-cycling-help
http://www.firstaidforeveryone.ie/wp-content/uploads/2016/01/defibrillator-sign.jpg
567
847
adminHS
http://www.firstaidforeveryone.ie/wp-content/uploads/2016/11/first_aid_for_everyone-1.gif
adminHS
2016-01-10 21:11:09
2016-01-10 21:15:58
5 year old saves dad after heart attack