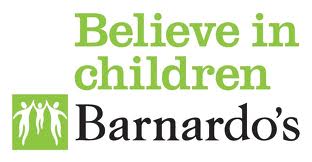 A few weeks ago I was in town attending a training seminar. Afterwards we all went to McDaids just off Grafton Street for a night cap.
I got chating to a colleague of mine, Noelle Driver. After the usual banter the conversation became more serious. She told me that for many years she supports different charity events and that she would love to do some fundraising.
I have to admit that I was seriously impressed with how much passion and enthusiasm she spoke about it. This is somebody who devotes a lot of her spare time trying to make a difference to other peoples lives, in Ireland and abroad.
Her latest project is "Hilarity for Charity" – a comedy night out in the D¦two night club. She is organising this event together with her friend Michelle McSweeney.
The proceeds from this evening will go to Barnardo's and the ISPCC. They chose these charities for personal reasons in the knowledge that there are so many children in Ireland in need of help and support. Without the help of these voluntary organisations many children would have no future.
As parents of 4 young children and a First Aid training business specialised in Paediatric First Aid we proudly support Michelle and Noelle.
Please make a note in your diary:
Date: 7th October 2011 19:00 – 23:30
Venue: D¦two Night Club, 60 Harcourt Street, Dublin 2
Cost: €20 which includes entry to the night club after the comedy night
Who will be there: The line up  of comedians include Eric Lalor, Enda Whitney, Ghost Train Willy, Gearoid Farrelly and Matt Sadlerrelly and Matt Sadler. There will be plenty of prizes given away in a big raffle.
This event will shortly be advertised on the websites of Barnardo's and the ISPCC. In the meantime please visit their Facebook page "Hilarity for Charity".
We would like to ask you to invite all your friends and family. It's going to be a great night out and you will support two charities that look after children in Ireland who need all the help that they can get.
http://www.firstaidforeveryone.ie/wp-content/uploads/2016/11/first_aid_for_everyone-1.gif
0
0
adminHS
http://www.firstaidforeveryone.ie/wp-content/uploads/2016/11/first_aid_for_everyone-1.gif
adminHS
2011-09-18 18:07:05
2015-04-23 21:38:47
Are you on for a good laugh?