Occupational First Aid Course
The Occupational First Aid course is the only FETAC accredited First Aid training in Ireland. It is compulsory for many industries which are prone to accidents.
We run the 3 day Occupational First Aid course in our Dublin venue on the Naas Road. It is very conveniently located just minutes off the M50 which provides easy access from bordering counties.
Who needs this course?
The best indicator will arise when carrying out a risk assessment in the context of the Safety Statement. Consider the numbers employed, the nature of the work, the degree of hazard, the level of accidents arising, the size and location of the workplace, the distribution of the employees, shift working, availability of an occupational health service with the workplace and the distance and duration from external medical services etc.
Employers have a duty to provide first-aid materials/equipment at all places of work where working conditions require it. Depending on the size and/or specific hazards of the workplace, trained occupational first aiders must also be provided.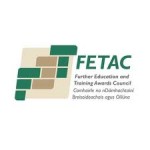 For more information see the guidelines of the H.S.A. (Health and Safety Authority) on First Aid at the work place.
What can the participant expect to learn on the Occupational First Aid course?
Understand the responsibilities of the occupational first aider.
Be able to provide treatment for the purpose of preserving life or minimising the consequences of injury until discharge or the arrival of medical assistance.
Be able to provide treatment in the workplace for an injury which does not require the attention of a medical practitioner or nurse.
Be capable of coordinating first aid arrangements in the workplace.
Be familiar with health and safety legislation on first aid provision in the workplace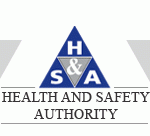 How long is an occupational first aid course?
A occupational first aid course is run over 3 days with a 2 hour assessment/exam. Courses can be delivered over a number of weeks.
What type of a certificate does a first aider receive and how long is it valid for?
After successfully passing the exams of the occupational first aid course the first aider will receive a Further Education and Training Awards Council (FETAC) Level 5 certificate in Occupational First Aid. 
Thereafter, the first aider will receive a certificate from the registered training provider for 2 yearly refresher training as FETAC does not issue refresher certificates.
Dates:

To be confirmed

Time: 9:30 – 17:00

Location: Bewleys Hotel, Newlands Cross, Naas Road, Dublin 22

Course fees: € 275 per person

The fees include:

FETAC level 5 certificate in Occupational First Aid valid for 2 years
Comprehensive First Aid handbook

Plenty of useful hand outs

Coffee & tea, fresh fruit and selection of snacks

Free car parking

Participants can buy their lunch at Bewleys restaurant.

We sell a selection of vital First Aid products on the day. They include different size First Aid kits, instant ice packs and burn dressings.

All products are very competetively priced.

To Book a place click here :

Loading...


If you are interested and would like to contact us please fill in this form