The Irish Independent reported on the story of 17 month old toddler Jenny Maher on 1oth November 2015. Jenny got seriously ill after after she bit into a dishwasher tablet.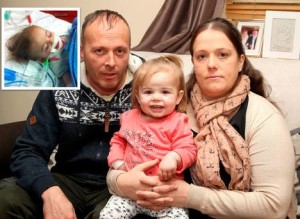 "These dishwasher tablets are individually wrapped and look like sweets to children," said dad Colin.
Jenny was transferred to a Dublin hospital where she was put into intensive care and remained there for a week.
"The doctors told us they see between 100 and 200 cases of this every year," Colin said.
This is a serious reminder to ensure that all your household cleaning products and chemicals should always be kept out of reach of children.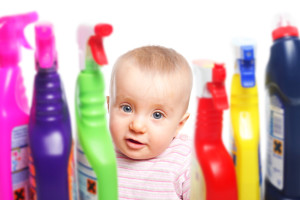 Dangers
Jenny is just one of a number of children in Ireland who have fallen prey to the dangers of liquitabs. In 2014, the National Poison Information Centre (NPIC) received 168 calls in relation to liquitabs; 127 of these for children under three. There were 100 complaints with symptoms, which ranged from mild to moderate. About 90pc of the cases arose from exposure following swallowing, with the remaining 10pc involving contact with the eye.
What to do?
If liquid is swallowed, rinse as much of the detergent as possible from the child's mouth.
Do not induce vomiting.
If eyes or hands are exposed, rinse them carefully.
If it goes into the eye, wash out for 10 to 15 minutes and go to hospital.
Call a doctor, NPIC on 01-809 2166 or go to your nearest A&E.
Check out hsa.ie or poisons.ie.
Alternatively go to keepcapsfromkids.eu/uk.
For some more information on safety in your home and some First Aid advice please visit our First Aid tips.
Sources:
http://www.independent.ie/life/family/family-features/top-tips-for-keeping-your-children-safe-from-the-dangers-of-liquitabs-31100339.html
http://www.independent.ie/irish-news/family-horror-as-toddler-almost-dies-after-biting-into-dishwasher-tablet-34185551.html
http://www.poisons.ie/
A dishwasher tablet nearly killed that little girl
 was last modified: 
December 2nd, 2015
 by 
s
http://www.babycenter.com/0_childproofing-around-the-house_460.bc?page=2#articlesection5
Little Archie died after being crushed by a chest of drawers was last modified: January 11th, 2016 by
adminHS