First Aid for Schools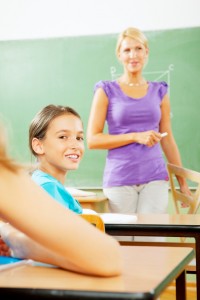 Accidents happen. This is a well-known fact. It is how you deal with them that makes the difference.
Children love to play and explore their boundaries. It is often at break time or during sports activities when pupils get hurt.
First Aid For Everyone offers comprehensive First Aid training for Schools.
Our tailor made training includes:
1 day Paediatric First Aid courses
2 or 3 hours Introduction to First Aid as part of your "Croke Park hours"
First Aid classes for 5th and 6th class pupils
Does your school have a First Aid policy in place?
How many of your staff members are trained to deliver First Aid if needed?
When did they attend their last refresher course?
Do you have a "safety squad" of 6th class pupils in your school?
If so have they received training in how to deal with cuts and bruises or even an epileptic seizure?
If you answer No to any of these questions then it's time to contact First Aid For Everyone.
As the guidelines in relation to the First Aid training by the Department of Education are very vague it is up to each school to make provisions that an adequate amount of staff members are trained. In order to support schools to train as many teachers, special needs assistants (SNA), parents and pupils we developed First Aid courses that suit different target groups.
Our 1 day Paediatric First Aid course has been tailor made to teach vital skills to staff members to be able to deal with all accidents and emergencies in a school setting.
Here are just some of the topics that are covered: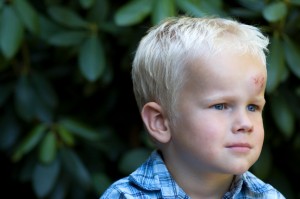 Choking
Recovery position
CPR and introduction to the use of an AED
Fractures, sprains and strains
Asthma
Allergic reactions incl anaphylactic shock
Epilepsy
Diabetes to name just a few
Schools have the option of dividing the 1 day course into 2 half days – at no extra cost (in the Dublin area). We will come to your school at a time that suits you and your staff members.
2 or 3 hour First Aid for Teachers
In addition to the full day training we provide shorter courses which are very popular as part as the "Croke park hours". Many schools use our one and a half to three hour training courses to educate staff members in vital First Aid skills.
We also offer short First Aid classes for 5th and 6th class pupils.
The course aims to give the pupil the confidence to react appropriately at the scene of an accident and teaches them how to activate the Emergency services.
In many countries in mainland Europe First Aid is part of the curriculum. We feel that each child should have the opportunity to learn the very basic First Aid skills.
The same applies to the teaching and support staff.
Please get in contact to discuss it in more detail or fill in the following form :
A list of schools is available on request if you are looking for references. Here are just a few examples of feedback we received:
I wanted to thank you very much for a very informative, innovative and entertaining evening. I will be highly recommending you to other principals in South Tipperary VEC and hopefully they will contact you on it.
The key element with teachers in situations like that is to keep them entertained and focused and my god did you achieve that, I picked up some great tips from that end myself!
With regard to the course content you kept it precise and to the point, I thought it was excellent. 
Scoil Ruáin, Killenaule, Co. Tipperary  September 2011
I had forgotten a lot for First Aid I had done before, so revision of everything was great particularly CPR, choking and using a defibrillator and all everyday injuries and accidents that might happen with both children and adults.
All really well delivered, interesting and practical. Enjoyed the course and feel much more confident if needed to administer First Aid.
M.Wheelan, Steiner School, Kildare  June 2011
I really enjoyed the course. I learnt so much about first aid, from minor cuts, stings, burns, treating wounds and chest compressions etc. I went home and told everyone about all that we learnt. The books etc were brilliant also.
K.NiChoistealbha, Gaelscoil Naomh Padraig, Lucan, Co. Dublin   June 2011